I spent pretty much all day in studio yesterday. Like, 2pm-2am. But I got mucho stuff done. So much that Judy told me I didn't have to stay for class today and could go home and sleep! I ended up staying and doing more work.
Anywho, after class today, I actually got a chance to go home and do something there besides go to bed for the first time in almost two weeks!
Then I went for a short ride. Then I went to
Chris'
Lasagna Party.
Only thing on the schedule today that didn't happen was going to see Watchmen. I hear its good, so I'll try to fit it in the schedule for tomorrow.
In other news, check out the new kit I've been piecing together!
(Donations of gloves and/or knee/leg warmers to finish this off would be awesome!!)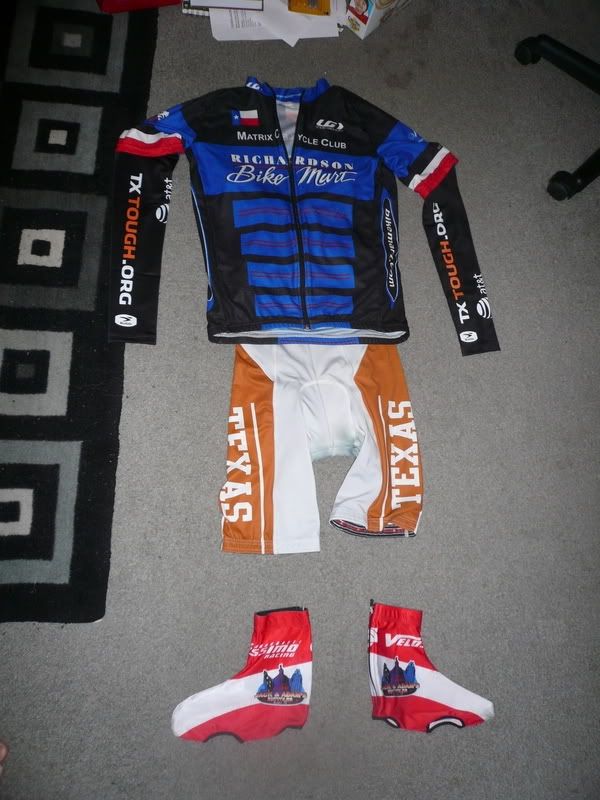 Good luck to everyone doing the Tunis Roubaix road race tomorrow! See you at the crit.
(I hear the whole course is supposed to be ridable by race time.)