I got back yesterday afternoon, and commenced the doing of nothing.
I needed to go to the store later, and luckily Joseph called, and we went together.
A little while after he left my place though, I got a call from him that his car had been towed, and had to take him to pick it up on the other side of the world. $193 later he had his car back, and I went home again.
This morning I slept in, and never really accomplished anything, well, except for finally hanging my shelf on the wall: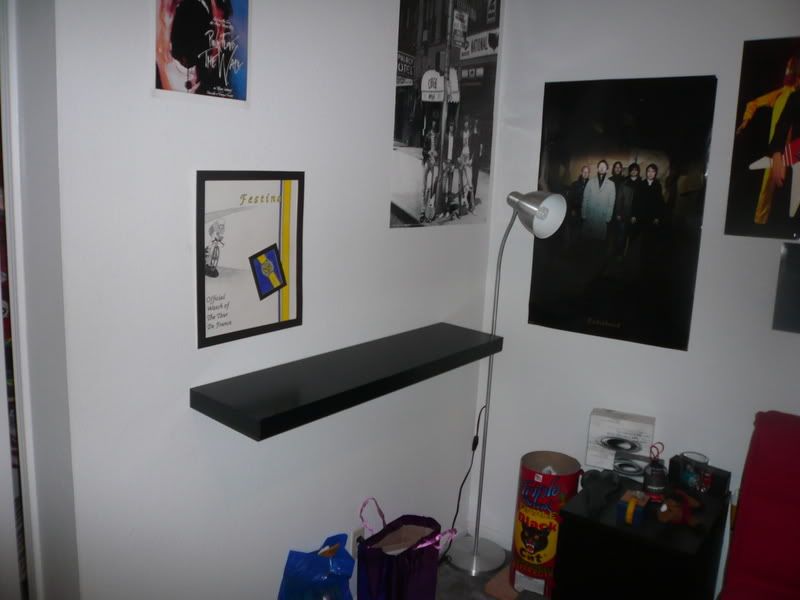 Here are some pictures from Leakey:
Taken whilst riding: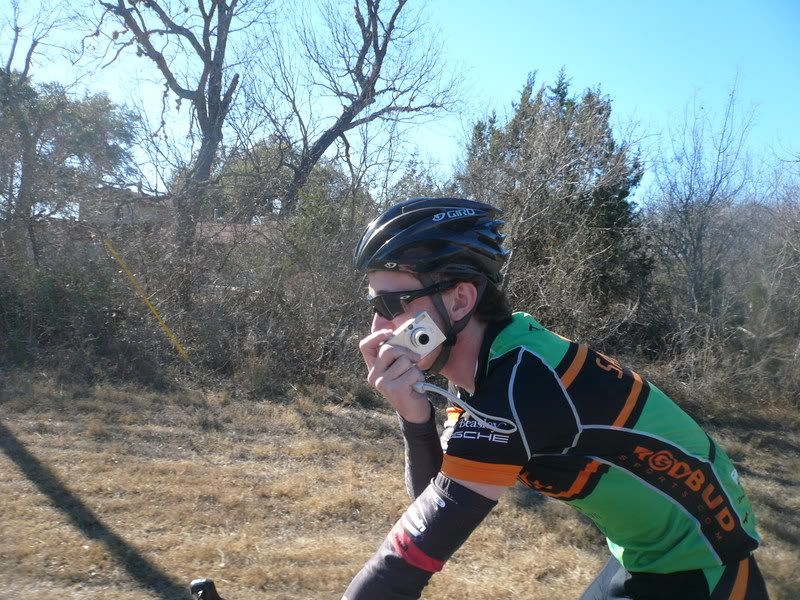 Our cabins: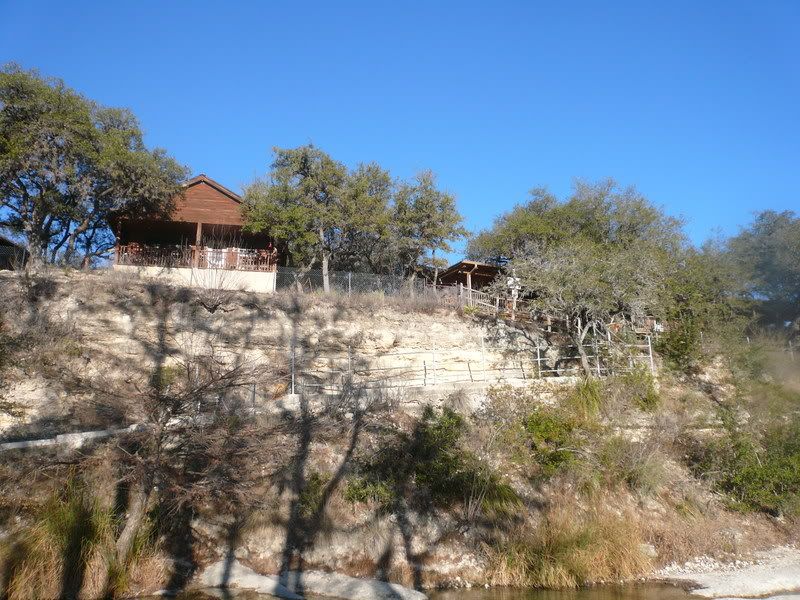 Joseph jumping across the dam (the good one) on the river: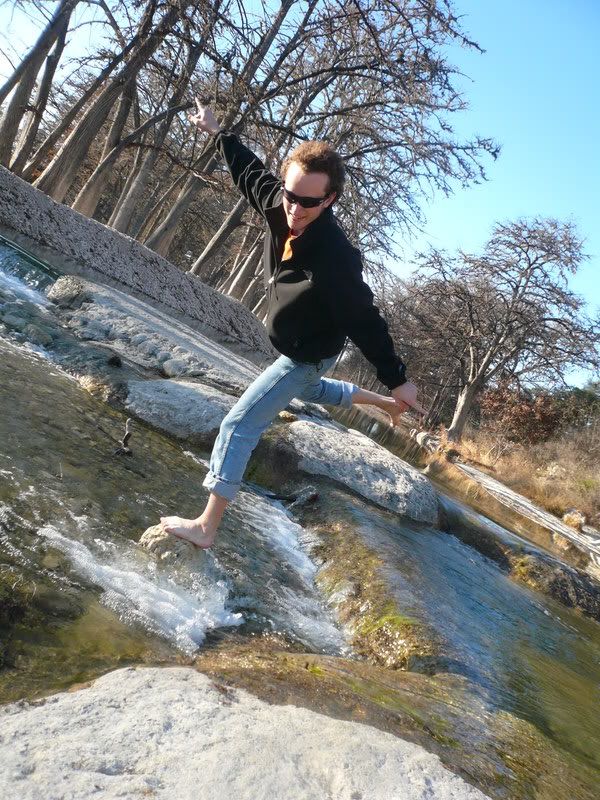 It's nice to be back, but I think I'm going to take a trip again tomorrow and go ride at Cameron Park in Waco.
Countdown to classes starting: 4 days