Even with having to get studio stuff finalized for Marfa this weekend, which is going to be awesome, by the way, the last few days have been pretty awesome.
If you recall my last post, the Collegiate Conference championships were last weekend at Bar H. Saturday the weather was awesome for the time trial and short track, both of which I got 2nd to Chad in.
(race pics courtesy of
Mr. Haga
)
Nothing much to say about the TT, but the STXC was kind of interesting. After riding a lap of the course, I decided that I was going to race it on my singlespeed, which I had brought with the intention of using if the course was muddy. Surprisingly, racing it turned out to be a pretty good idea. I was following Chad around pretty easily, and and not having the option of an easier gear, I forced myself to not be able to slow down. Except when I slid out in some sand and hit the ground. That slowed me down quite a bit. Shane and Steve got by me, and Chad used the opportunity to take off. I got back by the other two, but Chad was gone...
(Notice the sweet socks)
Then it started raining.
And it didn't stop raining.
Sunday morning, we all gathered up and looked at the conference points, and came to the conclusion that whether no one raced or everyone raced, nothing could change in the points. But if any one person in the top 5 raced, they would pass the person ahead of them, making it an all or nothing kind of deal. Me, Drew, Shane, and Chad were all fine with not racing. Steve on the other hand...
Anyway, I think a picture says more than I could write (Steve is the one smiling, go figure):
I will say that the race was actually kinda fun, as much as I wouldn't have minded not doing it, it was pretty good. Helps that I won (!), but you know, haven't had a real mud race in a while either...
Then I drove back to Austin, through lots of traffic, including I35 being completely closed down once... For a broken down semi... On the shoulder...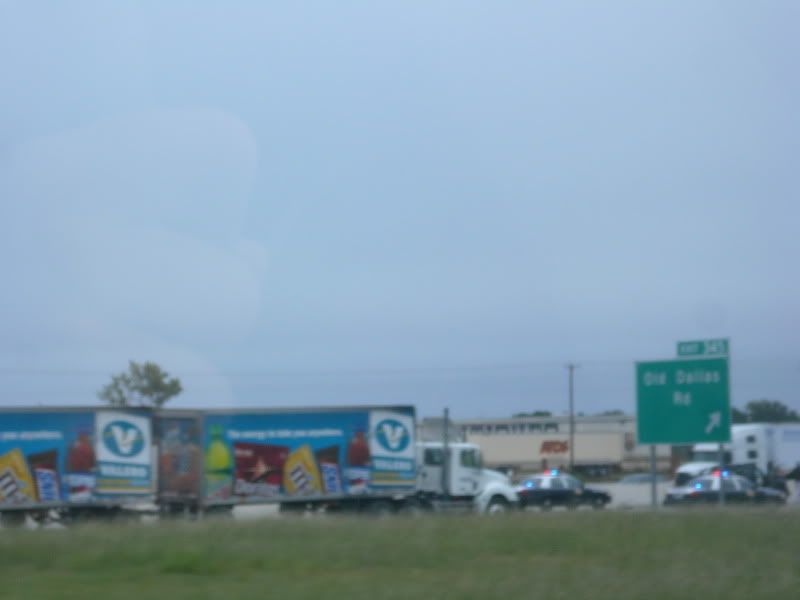 And got back in time to take a shower and make it down to Stubb's for Ghostland Obsvervatory!
Monday and Tuesday were a lot of getting everything finalized for Marfa, and besides packing up the cars, we're good to go (throw in little hand gesture from that Taco Bell commercial here)!
Then Tuesday night I hit up a Trivium concert with JT and Logan!
Added to the collection too!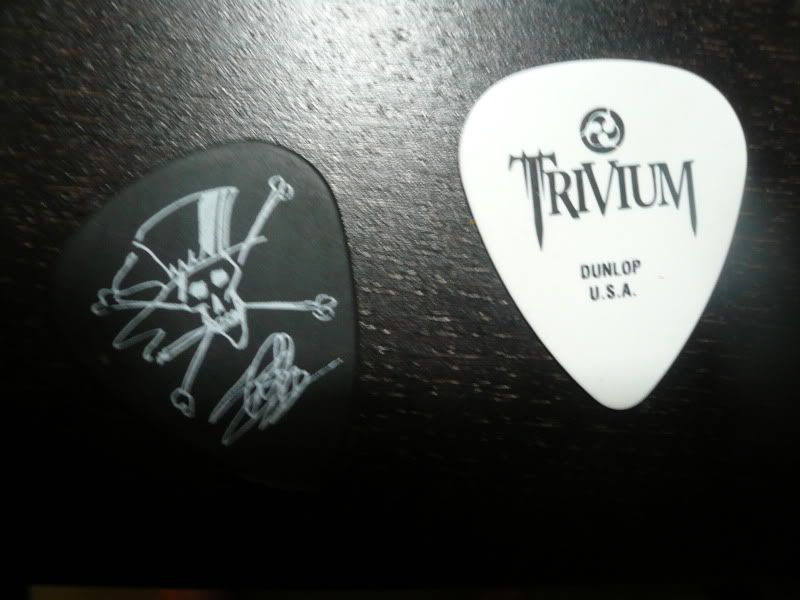 And... tomorrow is the start of my week long vacation to Marfa and then Lake Tahoe!
Livin the life
'Handlebars' Flobots