The last couple days have been hard. Lots of good riding though. We took Tuesday off after the trip to Colorado Springs and Granby, but since then...
Wednesday was another Aspen Cycling Club race, this time a circuit race on Buttermilk Mountain (where the winter X-Games are). The course was about 15 minutes, 12 of which was uphill at about 15%. Four laps later my legs were quite sore and I finished in 12th. Could have been a little better, but I didn't know the downhill section and kept getting gapped through it. Oh well.
Thursday, Will's dad (John/Snow White) got into town, and we rode up and back down Independence pass. My time from the first gate to the summit was right at 1 hour 26 minutes. Back down was 28 minutes. We ran into Ride the Rockies - they were coming over the pass, so we got caught up in some of their traffic on the way down... That made it interesting though, passing a few hundred people down a mountain... SWEET!
Yesterday the three of us headed back to Red Hill along with fellow Texan Steven Hardy who is up here training for the 100 miles of Leadville in a few weeks. As per usual that trail was good.
Today John skipped out, but the rest of us rode the Government trail, which just opened today after Elk Calving Season, into Aspen then went up Smuggler mountain, down into Hunter Valley, and so on. Ended up with about 3.5 hours total!
Tomorrow should be about as long - we're riding the Rim trail, up into Lanedo, then down into Aspen. My legs are already tired enough, so that'll be good fun.
Picture fun time!
Independence Ghost Town, on the way up the pass
View from the top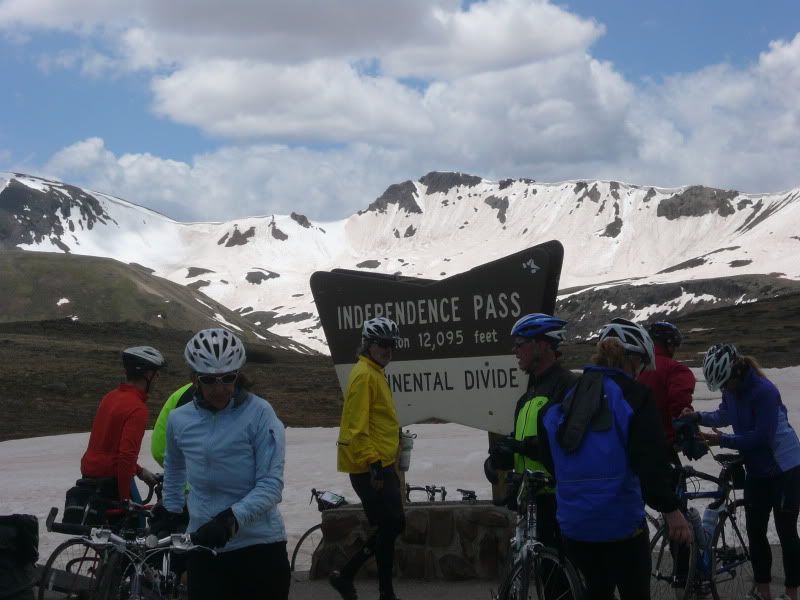 Perfect helmet for long road rides...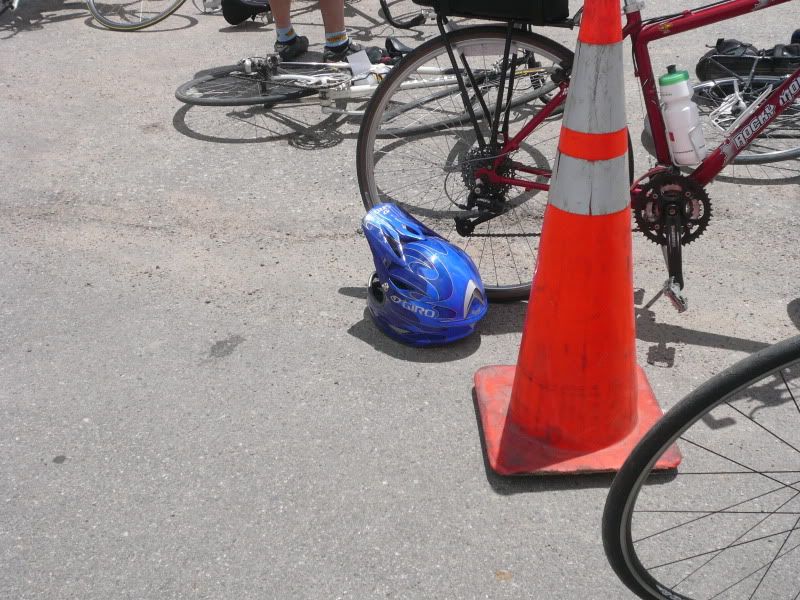 Maroon Creek from the ride today